Posted by Annelies | Filed under Hobby, Thûrin
We attend Facts (October-edition) every year with Elanor, and we love going. This time, a new Spring edition was launched. Elanor was not attending, so we decided to go on our own! Just one day, and only with the baby :) The other boys were having fun at their grandparents!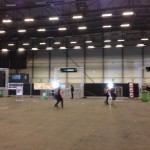 Several queue options, not needed at that moment ;)
Immediately, it was visible that they took into account several remarks from previous editions: more space between rows so you weren't crowded, a lot more food options (and good ones!)
What was very interesting is that there floorplan was coloured, and that was repeated in the venue itself! Direct paths toward specific areas, had walkways in that colour leading towards them!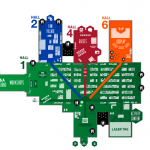 floorplan
on site
All in all, I liked it, but I also felt a bit lost. That typical 'FACTS-feel' wasn't there. Maybe it was because of the first time Spring Edition, maybe it was the lack of sales booths (some people didn't show after the recent events in Belgium), maybe it was because the fanvillage was very small (Elanor wasn't the only group who wasn't there), maybe it was the good weather, maybe the cancellation of quite a few actors, or maybe a bit of everything!
All in all, we will need to wait and see for the next edition in October and the next Spring edition!
Some pictures to get an idea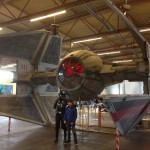 Star wars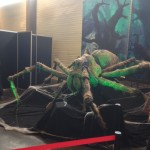 Harry Potter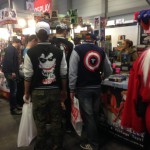 Cool jackets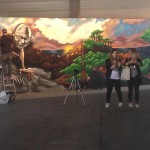 Something I wish I had to decorate our wall…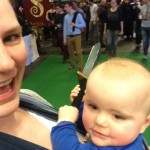 Thûrin having fun with a 'sword'
2 Responses to "Facts 2016 Spring Edition"
Maarten Says:
April 4th, 2016 at 13:44
Annelies Says:
April 4th, 2016 at 14:04
Leave a Reply