Posted by Annelies | Filed under Insiders
For the insiders I am testing different shower product of Le Petit Marseillais.
I have heard about LPM before and positively, I walked passed it in the shops, and always doubted to pick it up.
Well, now that I am testing it, I am converted! I will add these to my choices for bath products! Each and every one of the 'soaps' smells fresh (not chemically enhanced to smell a certain way) and is soft to the skin. You feel good when taking a shower or bath, and, for me at least, it gave me back the feeling that you can relax in a shower and don't need to hurry hurry because you need to wash!!
This is a picture of my current selection: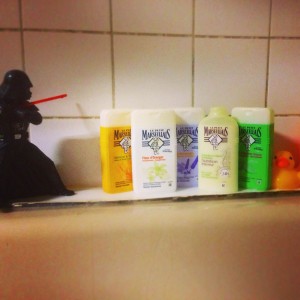 My favourite is the almond milk one, it's sooooo soft and the smell is amazing :) It makes me want to bake almond cake ;)
I'm sure I am going to further enjoy using these, and yes, I WILL try to convince you to do so as well :)
If anybody feels like it, I still have a few testers to share!!
Leave a Reply